Our series on Hidden Floors in Buildings Across America is taking an international turn as we wrap it up. We've explored secret floors in churches, hotels, skyscrapers and amusements parks so far, but in today's post we're heading to London and Amsterdam to explore an old house and an old church.
Neither of those sound particularly impressive, but once you know what's hiding above them, you're likely to be more impressed. Let's explore the old house in Amsterdam first. It dates back to the 1660's during the Golden Age in Amsterdam. As the city was expanding, canals were built and then homes were built beside them. These canal houses were made intentionally tall and skinny to save on taxes, and the living quarters were often elevated above the ground level to avoid flooding from the canal.
At the time these canal houses were where the wealthy people lived so it isn't hard to imagine that some interesting things might have been built into some of the canal houses. Secret gardens and alleyways can be found behind many of them, but one particular house has a secret hiding in the attic.
Now called Our Lord in the Attic, one canal house had an entire Catholic church built into the top floor. At the time Catholics were not allowed to worship in public due to the Protestant Reformation so the church was built to allow Catholics to attend mass in secret. It's easy to think of a church in the attic as a small, dusty, cramped room. But if that's what you're thinking, you've got the wrong idea. Our Lord in the Attic can hold 150 people in it's pews and was accessed by a staircase hiding behind a false wall in the living room of the canal house.
Even after persecution of Catholics in the Netherlands stopped, the church continued to operate as usual. Today you can tour the church, as well as the home and get a sense of what living during that time period was like. It's hard to imagine having a church large enough to hold 150 people hiding in your attic, but the unique design of the canal houses made it easier to hide the church that it would be in our traditional American, suburban homes.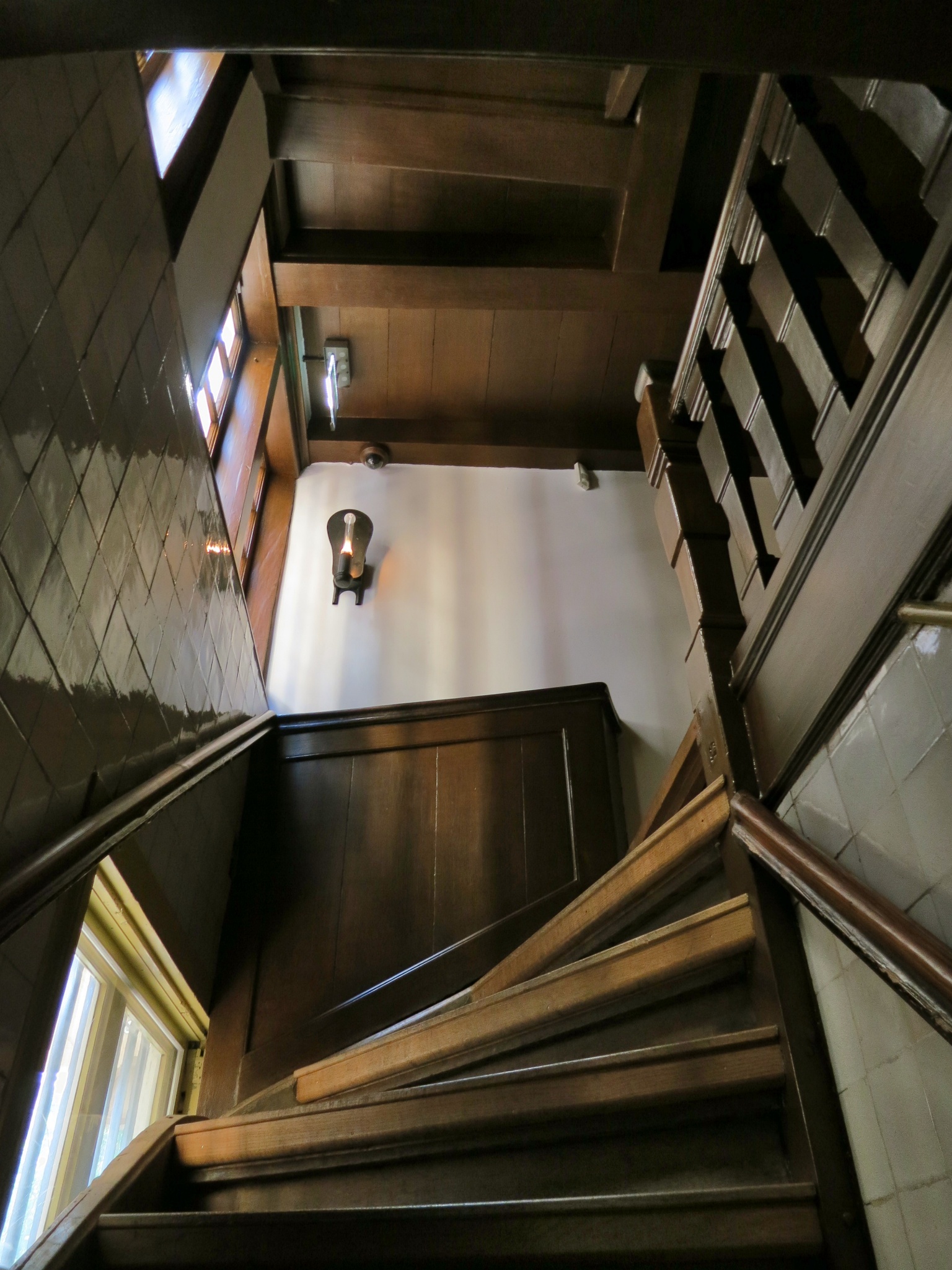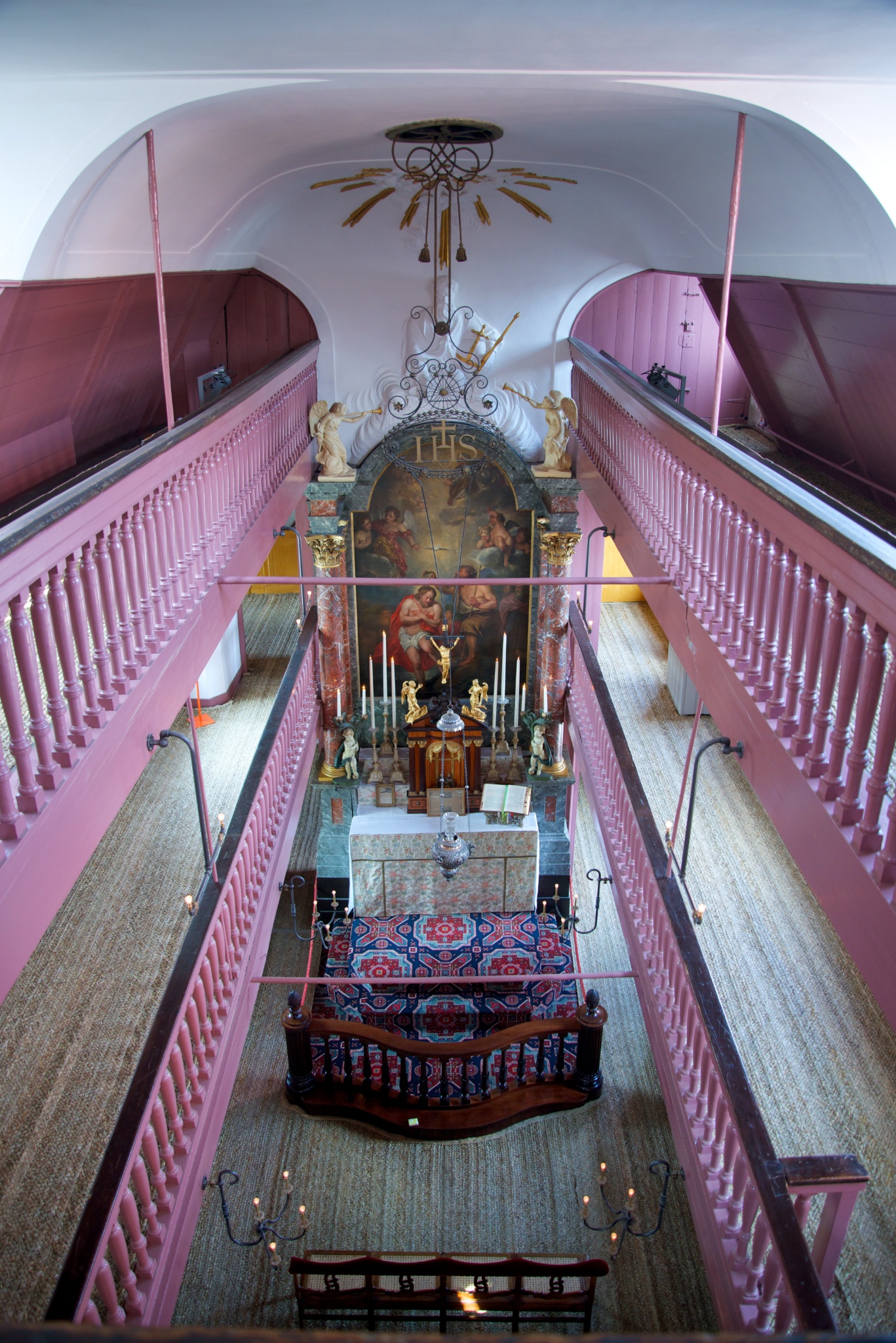 The Old Operating Theatre
Now that we've explored the church hiding above a canal house in Amsterdam, let's head to London to see what's hiding above St. Thomas' Church, which was a part of the even older St. Thomas' Hospital. At one point part of the building was used to dry and store herbs that would have been used for medicine, but in the attic of the building was an operating theatre from the 1800's. Surgery in that time period would have been done without anesthesia and it was definitely NOT a clean or sterile environment.
In the middle of the theatre is an operating  table, surrounded by elevated rows where medical students of the day would have piled in to watch the surgeons work. The surgeries wouldn't have lasted very long because the patients would have been awake and able to feel pain while the surgeon was working. Surgery would have been a last resort in most cases and many of the patients still would have died from infection.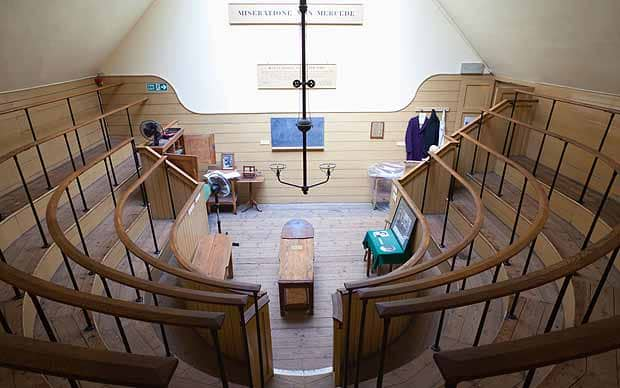 Even still, it's incredible to see this piece of medical history and imagine what it would have been like to observe a surgery! The operating theatre is now a museum so the next time you're in London you can head over there and check it out. Even better, if you're there on the weekend, they do mock operations with characters portraying surgeons and patients of the time period. It sounds a little like visiting a haunted house. You definitely have to be interested in medical history or the more gruesome parts of history to add that stop to your itinerary!
While you're visiting the museum you can see some of the tools that would have been used during the early 1800's to saw off limbs or create a hole in a patient's head, which was an early form of brain surgery that patients often didn't live through. There is even said to be a physician's cane with numerous teeth marks in it! If you make your way to this hidden European gem, be sure to report back about all the creepy things you see!
Source: http://mentalfloss.com/article/75194/9-secret-floors-around-world