If you're looking for great places to take a vacation, look no further than the Asheville, NC. The Blue Ridge Mountains offer some of the most spectacular views on the East Coast. They literally have everything you could possibly want to do. If hiking is your jam, there are a dozens of trails. If you like to gamble a little, there's a casino right down the highway.
There's even a bit of the Old South for the nostalgic folk. The  Biltmore Estate is a sprawling mansion sitting on seventy acres of beautiful green earth. The place has thirty-five bedrooms and forty-three bathrooms. Seriously, who needs forty-three bathrooms? How long do you think it would take to visit all those bathrooms? I don't even want to think about it.
The best part of the Biltmore Estate though, for those of us that like to peek behind the curtain, is what you can't see. The original owner, George Washington Vanderbilt (take a guess who their favorite president was), wanted his guests to be able to move freely throughout the estate. In some cases, freely means unnoticed.
He had several hidden passageways with secret doors built into the mansion. Who knows what his intention really was? It's pretty cool to sit back and imagine yourself as Old Man Vanderbilt, sneaking in and out of rooms to surprise your guests. Or your housekeeping staff.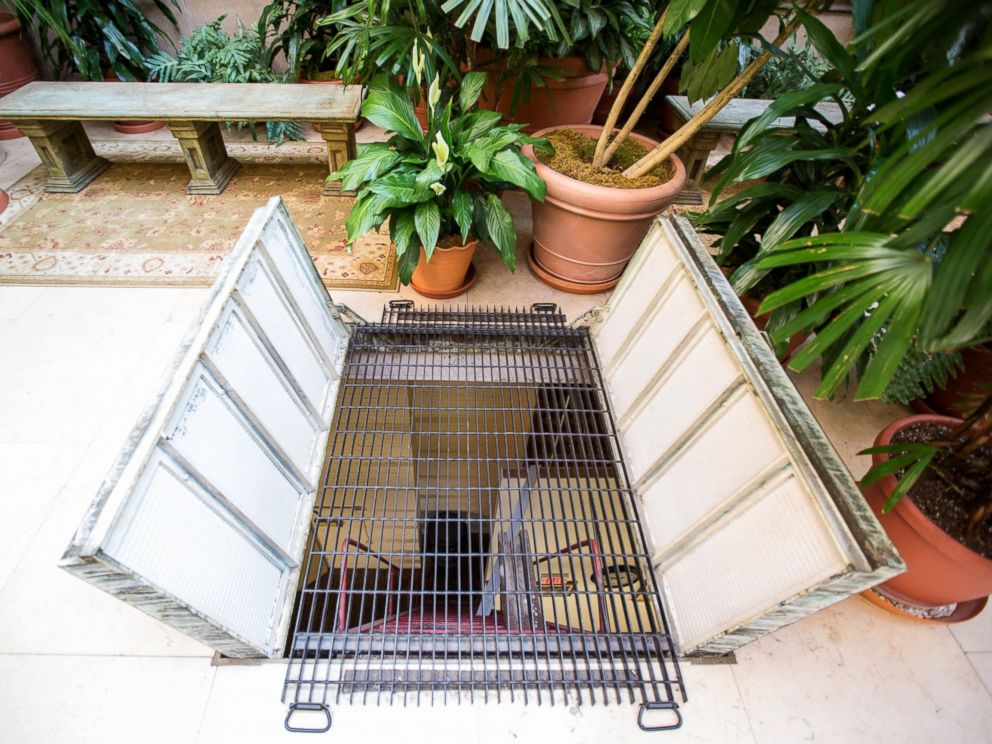 ABC News has a pretty good article on the mysteries of the Biltmore Estate. Check out the picture above of a secret passage in the Winter Garden. With all those rooms, it's hard to imagine where that could lead. A wine cellar? An ammunition storage room (it is the South), or maybe it was a meeting place of some secret society that was really pulling the levers of government!
Secret rooms are some of the best conversation topics, especially in old estates. They're rarely spoken of, or written about during their era. But the fun begins when we get to talk about them a hundred years later. We get to inject our own possibilities and reason for these rooms. What would you do with a secret room in your own house? I can certainly think of a few ideas.
Source: http://abcnews.go.com/Lifestyle/unlocking-hidden- doors-inside- biltmore-estate/story?id=35007703