The name Michelangelo is known by almost everyone. He's one of the greatest artistic talents in history. If you haven't seen the Sistine Chapel ceiling in person, at the very least you should Google the images. It's absolutely incredible.
Here's a little background. Michelangelo lived in Florence, Italy during the Renaissance period. He created some of the most recognized sculptures, drawings, and paintings in the world. He lived to see 88 years, which during that time was an amazing feat in itself. He was a very devout Catholic and because of that, many of his masterpieces are in chapels around Florence.
In 1975, the Medici Chapels Museum Director was searching around the property for another exit for tourists. He stumbled upon a trapdoor beneath a wardrobe that took him down a stairway to a secret room. What an amazing discovery. We can only imagine what this room could've been used for. Perhaps it was for general goods storage. Maybe it was for sculptures or paintings.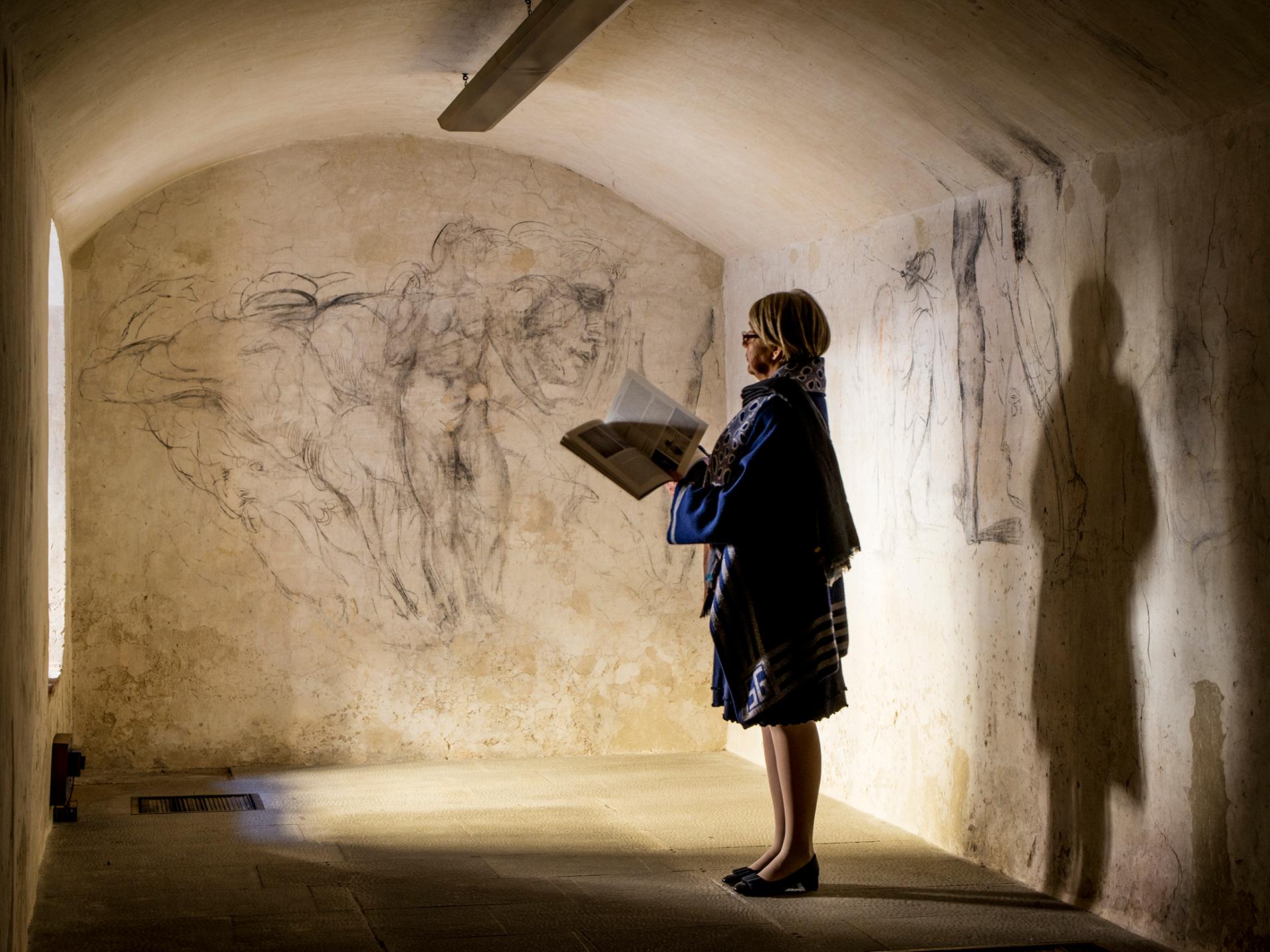 What is known for sure is that Michelangelo himself spent a lot of his time in that hidden room. It's also commonly known that some of the old structures like the Medici Chapel in Florence have hidden gems underneath plastered walls. It turns out the chapel lived up to the legend.
A professional crew spent weeks removing the plaster with scalpels and brushes and all their hard work paid off! Underneath the plaster, in a secret room, found only by accidentally finding a trapdoor, were wall sketches believed to be from Michelangelo himself. It's such an incredible piece of art history to stumble upon!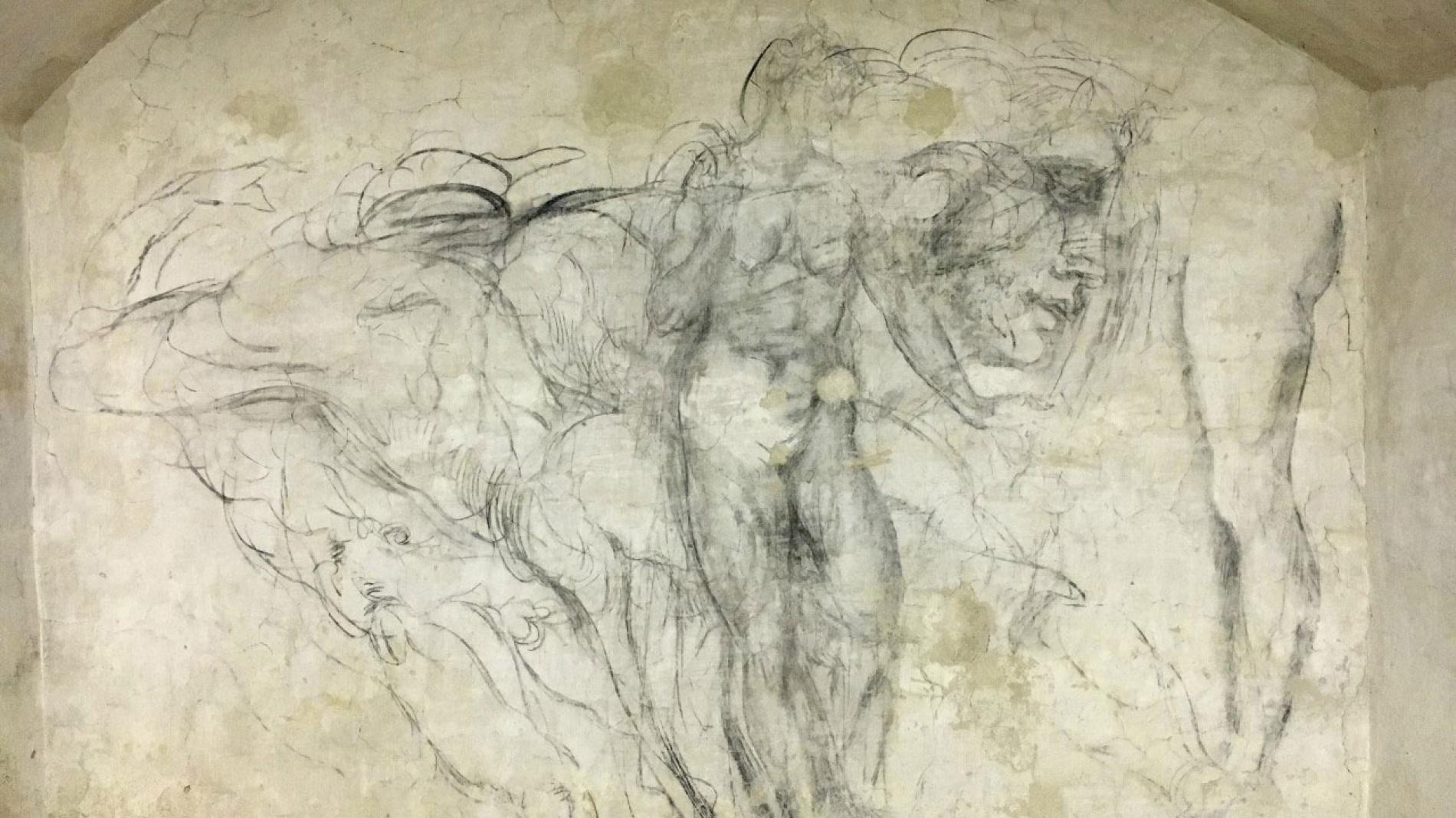 If any of us were to walk in that room today, I'm not sure we could process what we were seeing. In the sketches on the walls, you can see the early drafts of prominent artwork. It's as if Michelangelo had such a need to create that he used any surface available to work out his vision. It really makes you wonder what other treasures lie hidden in chapel walls all around Florence, and even Italy.
These days it's mostly Egypt or Israel that delivers the rare archeological discoveries. Our culture has an intense fascination with ancient history. How did people in ancient civilizations live? What did they know about the world? These discoveries are the gateway to the history of our world.
Maybe this discovery will help us give a little love to the Renaissance period and the amazing artists of that time. Maybe the next trapdoor in a chapel will give the world something it's never seen before. It's just hard to believe such an incredible piece of history has been hiding behind plaster walls and was only accidentally discovered. What a cool find! You just never know where you'll find a secret room or what will be hiding inside…
Source:  https://news.nationalgeographic.com/2017/04/michelangelo-secret-room-pictures-genius/