Most of us have heard of Prohibition, but can't really understand what it would have been like to live during such a thing. At this point in history we have easy access to alcohol if we've reached the legal drinking age. But just because Prohibition isn't a thing in our country anymore doesn't mean that there aren't hidden bars tucked away in places around the world.
With St. Patrick's Day just a few days away, we wanted to give you a few suggestions for tossing back of pint of green beer somewhere besides your local sports bar. If you live anywhere near any of these modern speakeasies, we dare you to check them out and report back. We're pretty sure most of them don't actually serve green beer, but you can at least have a fun story to tell about St. Patrick's Day 2018.
New York, Los Angeles and Chicago have the most options in terms of hidden bars, but there is even one here in North Carolina! Just a short drive up the road to Raleigh and you can check out The Green Room. It's hidden in a secret room behind a book case door. The room the bar occupies a space that used to be an architect's office and boasts a wide range of cocktails for every taste.

If you're somewhere near Chicago, you can spend your St. Patty's day in a place called Fifth Province. It's a true Irish pub, serving Guinness, Irish whiskey and often live Celtic music. It doesn't get more authentic than that outside of Ireland. And even better, to even find the bar you'll have to head to the Irish American Heritage Center and find it tucked in one wing of the building. They take their heritage (and likely St. Patrick's Day) VERY seriously!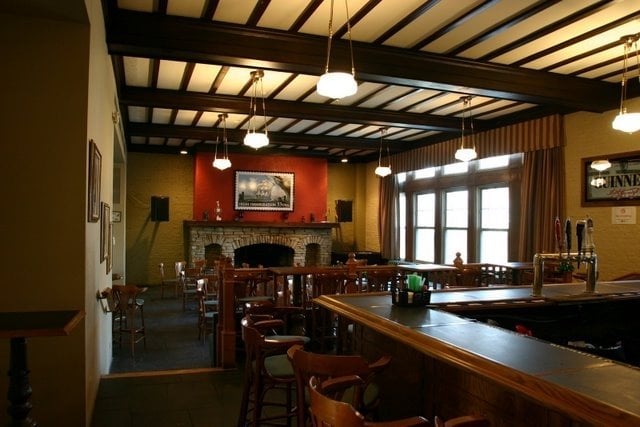 If you want something with a little more of a true speakeasy vibe, you can head to Room 13 in Chicago. Of course you'll need to find it's alley entrance, know the password and be a member or a guest a member. Sounds easy enough right? In case you aren't interested in being a member, you can book a room at the Old Chicago Inn and get a visitor's pass to Room 13. Make sure you dress up and be prepared to take a step back in history. The place is supposedly heavy on the 1920's influence so you'll be more likely to get a great Manhattan or Old Fashion versus a green beer.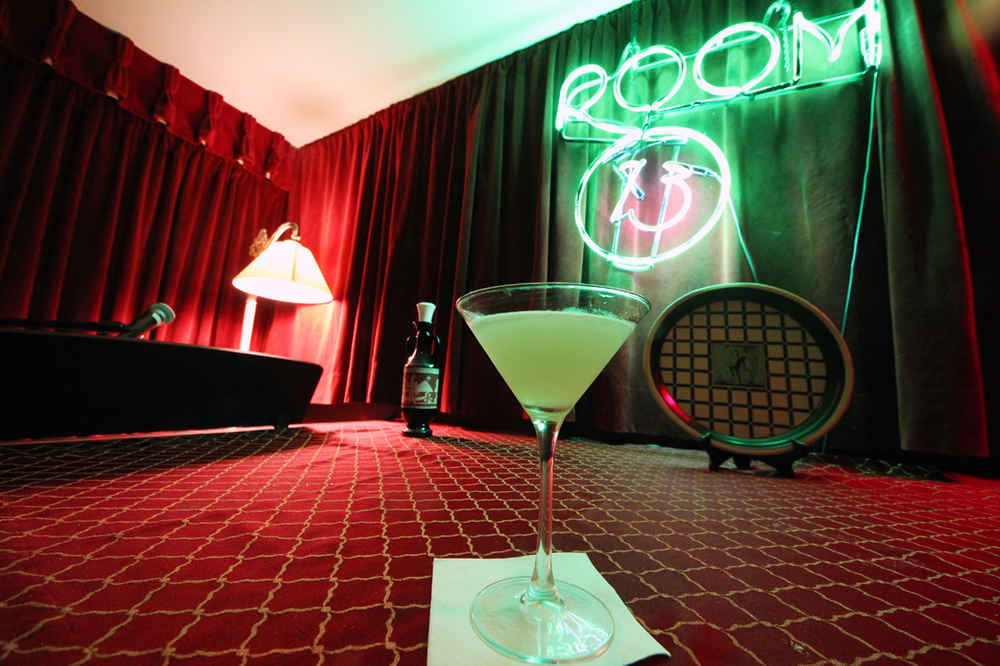 As if an alley entrance, a password and members-only experience wasn't enough for our secret-room obsession, a place in Denver, Colorado may take the cake for the coolest secret bar on our list. A place called Williams & Graham is hidden in a bookstore in Denver. In order to find the door, you need to find the correct bookshelf filled with books on alcohol and then find the book that is the key to opening the secret entrance to the bar. The book is Savoy. In this case, if you didn't know what you were looking for, you most definitely would pass right by this secret bar. The cocktails are supposedly amazing and the bar has a very throwback vibe. If any of you are in Denver, head over to this one and then give us the scoop. It sounds like it's right up our alley!
If you want to check out even more hidden, but not really secret, bars you can read more here. There are way more than we realized there were, but given our fascination with the past and hidden things, it makes total sense! Whatever you decide to do this St. Patty's Day – whether it's checking out a cool speakeasy or watching the local parade and drinking green beer – have fun and be responsible.
Source: https://www.thrillist.com/drink/nation/secret-bars-hard-to-find-speakeasies