This past winter has been a particularly long one, but now that we're seeing signs of Spring in most parts of the country, it's time to take our search for hidden things outside! This week we're going to explore some secret springs in Florida that are perfect for swimming. Say goodbye to dusty, old buildings and dark, cramped rooms under the floor and say hello to mother nature!
Florida is filled with natural springs, especially in the central portion of the state. If you're planning a trip to Florida anytime soon and want to avoid crowded theme parks filled with sticky kids and cartoon characters, you may find some of these natural springs are more your style! Interestingly, Florida has the highest number of springs of any state or country – over 700 springs that we know about. That is a LOT of fresh water flowing in the sunshine state!
To be completely transparent, many of the "secret springs" aren't actually a secret since we can read about them and find directions to them online. But be aware that some of them are easier to find that others. You may not find massive signs leading you to them from miles away so if you decide to visit, make sure to follow the directions carefully!
Alexander Springs
Alexander Springs is located in Altoona, Florida – a little over an hour from Orlando. This spring is interesting because it's supposedly always 72 degrees. The water is extremely clear and is great for visitors interested in swimming, snorkeling or scuba diving. The floor of the spring has a gentle slope and the entire place feels a bit tropical even though it's almost completely surrounded by trees.
Visitors to the spring can also camp, picnic, hike, bike or canoe in the park. This particular spring is part of a Recreation area so it has a little bit less of a "secret spring" feeling. It's likely to be filled with tourists looking to get a little bit of nature therapy or take a break from the near-constant heat in Florida.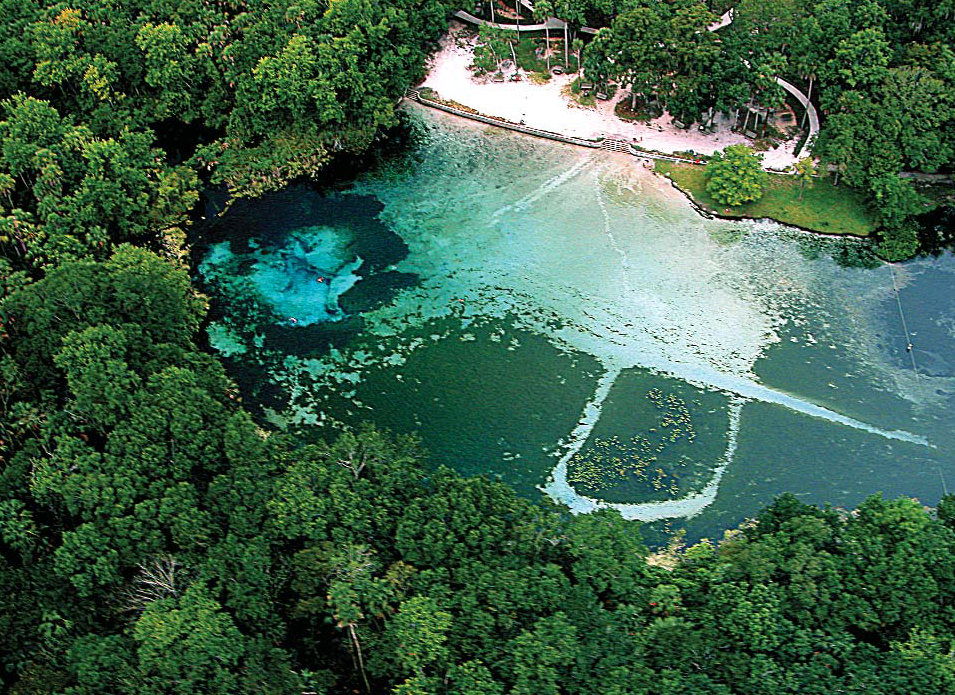 Devil's Den
Ok, I know we said we were on the hunt for secret places to visit outdoors, but hang with me for a minute. This particular spring is located in an underground cave in Williston, Florida, about an hour and a half from Orlando. The Devil's Den does require anyone getting in the spring to be certified in scuba diving or snorkeling, so don't make the trip expecting to be able to take your family for a swim.
If you're certified and decide to take a trip to the Devil's Den you can expect to walk down a small staircase with a platform at the bottom. From there you can get into the spring and swim around in a fossil bed that's millions of years old. Not a bad story to tell your friends about, right?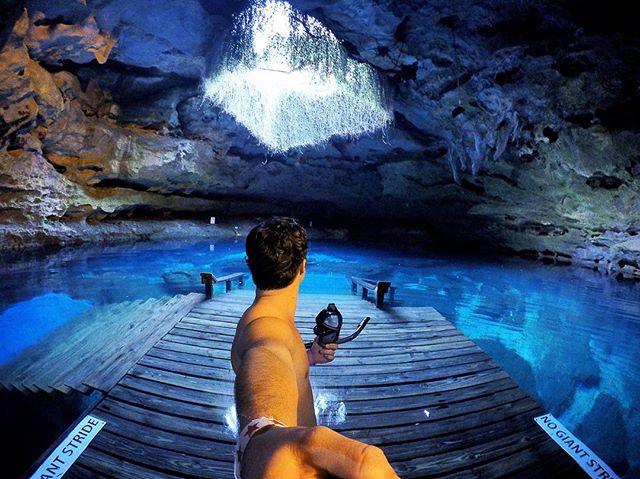 Three Sisters Springs
Ok this one is a really cool addition to the list because not only is it a secret spring, but it's a winter habitat for manatees. The spring is located in Crystal River, Florida, which is just under 2 hours from Orlando. Since the temperature in this natural spring remains a balmy 72 degrees, the manatees migrate from the Gulf of Mexico sometime in November. If you visit the spring between November and March, you're likely to see higher numbers of manatees as they try to keep warm.
If you can't visit during the winter months, you're still quite likely to see a sea cow while you're at the spring. During the warmer months of the year, Three Sisters Springs permits visitors to use kayaks, paddle boards, and canoes to navigate the spring and surrounding river. Being able to cover more area in a boat will give you a higher chance of seeing a manatee. During the colder, winter months when the manatees are present in higher numbers, only swimming is allowed in the spring and some of the areas are protected sanctuaries which can only be viewed from outside of the water.
If you're really set on swimming with a manatee, you can sign up for a swimming tour and make that dream come true. This secret spring is definitely unique and would be a great place to visit any time of year.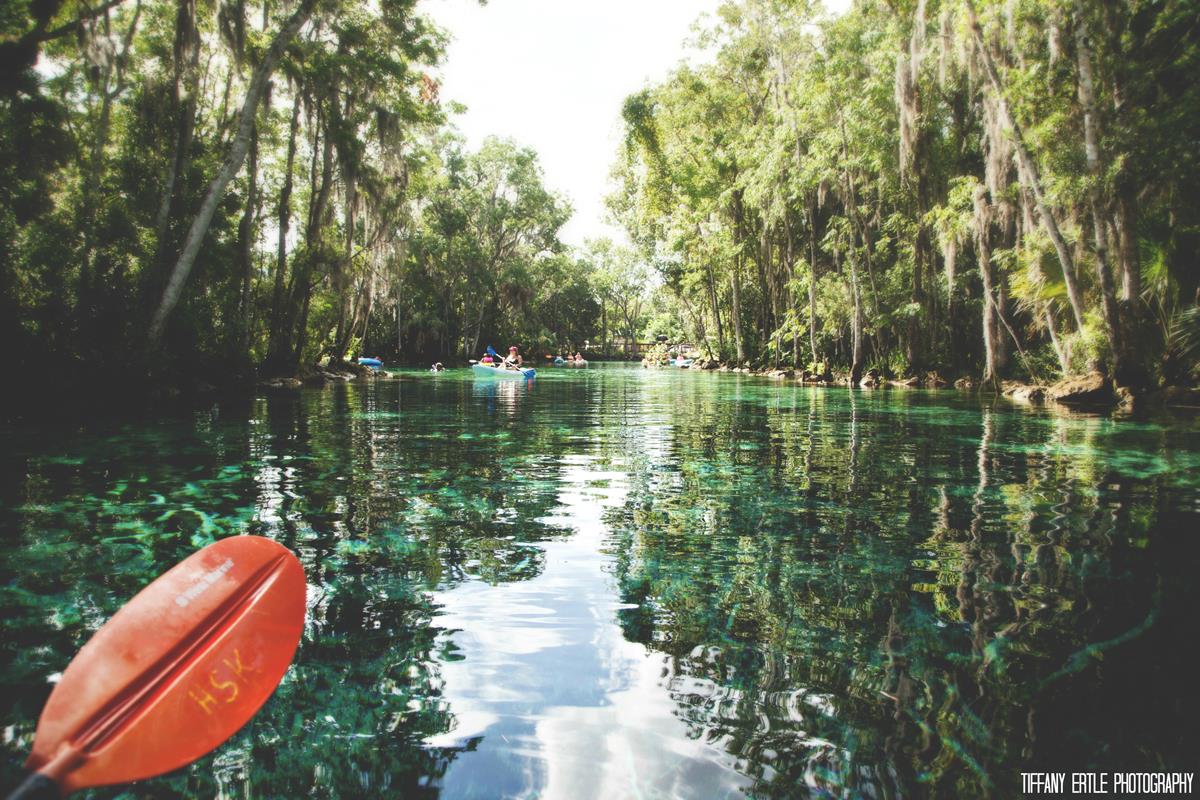 If you want to read about some of the other secret springs in Florida, check out this slideshow that includes 21 additional springs!