Covert Concepts CEO Josh Johnson recently realized a lifelong dream. On June 6, 2018 Josh christened and launched his hand-made boat, Next Summer. The beautiful and exquisitely crafted boat is exactly the kind of gorgeous creation you'd expect from the man who builds Covert Concepts' amazing products. [Regarding the title of this article, NCIS' Agent Jethro also built a Glen-L boat from scratch.]
When did you first decide you wanted to build a boat?
I saw my first wooden boat when I was a kid and always wanted to own one. When I was 29, I started thinking about building a boat because buying a vintage Chris Craft and restoring it would be too expensive. So, I took a boat building class at Cape Fear Community College and realized I could actually build one myself.
What design did you choose and why did you choose it?
I chose the 16-foot "Malahini," designed by Glen-L in 1950. I wanted a boat small enough to fit in my garage but large enough to take a couple friends out. So, I searched http://www.glen-l.com/ and found a classic design that met my needs and also represented the kind of wooden boat I fell in love with when I was a kid.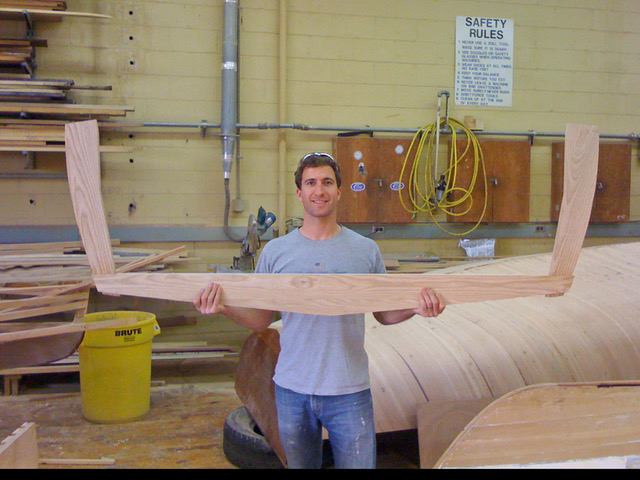 What were your biggest challenges in building the boat?
Time was the biggest hurdle. Working a full time job, moving homes, and several life events forced me to put the boat on the side burner several months at a time. I could only work on it in the evenings and weekends. After eight years I finally finished.
Finding period correct accessories was difficult as well. Most vintage hardware is really pricy and not always in the best of shape. So, I scoured the internet looking for new and sometimes used parts that looked right for the boat. I even had friends and a family member donate old parts from boats they had in the past. For example, my father-in-law gave me the horns on the bow which are from my wife's grandfather's old boat.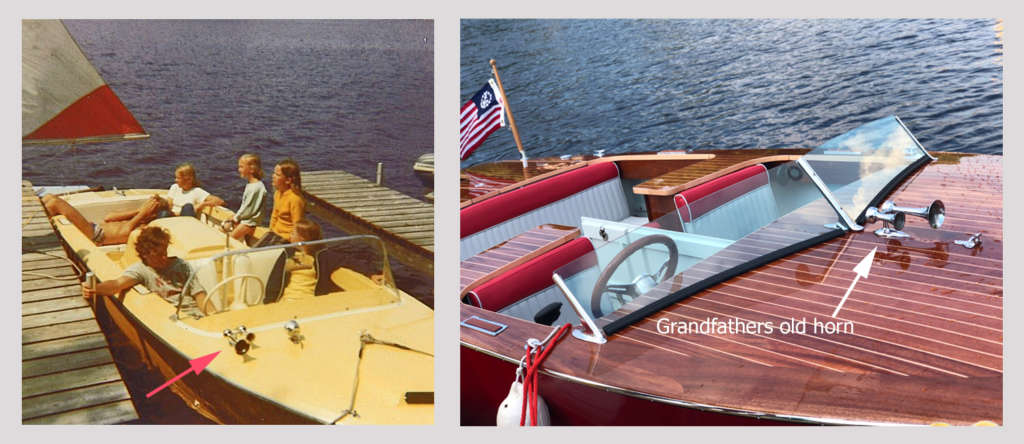 What lessons did you learn from this project that you were able to bring to Covert Concepts?
The valuable skills of working with hand tools. The confidence to make precise joinery with multiple angle and bevel cuts involved. Patience when building complex projects. Knowing when to stop for the day, because one simple task could snowball into several hours of work before you realize it.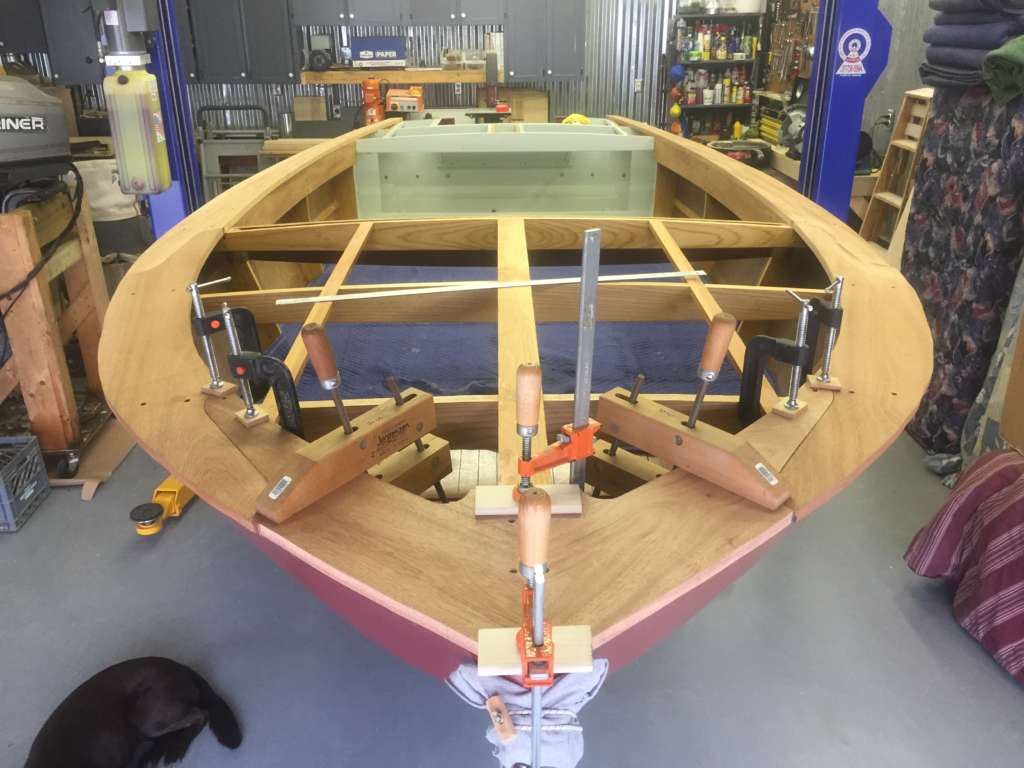 Compared to some of your more elaborate Covert Concepts projects, how difficult was this?
With the right research for the correct knowledge, any task—no matter how intimidating it might seem—can easily be broken down into smaller and less complex aspects. Out of all of my projects, I can only think of one that might give the boat a run for its money in difficulty, which is the vault door I made for a museum in Chicago.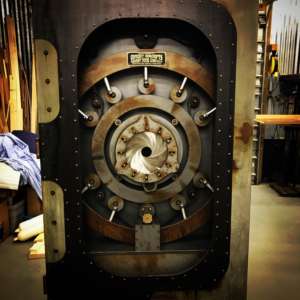 I got to be at the christening ceremony, which was very special, and it was clear how proud you were to have finally realized this dream. In terms of your building projects, how special is this one to you?
Building this boat was one of the most rewarding things I have ever built. I took a dream I'd had since I was a kid and made it a reality.
Now that you've taken it for a few spins, is there anything you would have done differently and/or are there any changes you're going to make?
Even though I could probably think of several things I would do differently or add to it, I'm stopping myself from doing so. This boat is just what I wanted and I'm going to enjoy it just the way it is.
As much fun as you'll have driving your boat, I imagine a large part of the joy this project gave you, was the actual planning and building. So, what's your next pet project?
The day after I finished the boat, my wife reminded me that she has a list of things for me to build for her. I think I'm going to hold off on any pet projects for now.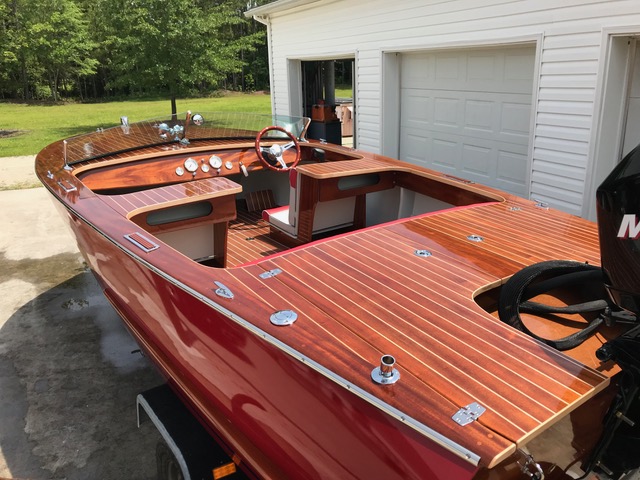 Are there any secret compartments on your boat?
Yes….?
Actually, I built all of the hatches so that they blend in with the surrounding deck.
Happy sailing, Josh!