Niagara Falls is such a cool place!  It's one of the best vacation spots in the world.  If you don't have this on your bucket list then it's time to update your list. This is Mother Nature at her best. This is a waterfall 167 feet in the air, at a massive flow rate of almost 85,000 cubic feet per second. That's like a constant tsunami hitting the earth. Talk about impressive!
It's easy to get caught up in the wonder and awe of such an incredible feat of nature, but have you ever wondered if there is more to Niagara Falls than meets the eye? After you get past the beauty of it, you might start to wonder what's behind all that mist and water. You might even start to wonder if there are any secret tunnels or caves that can be accessed. If your mind was already going there, you're in luck. Behold the Cave of the Evil Spirit.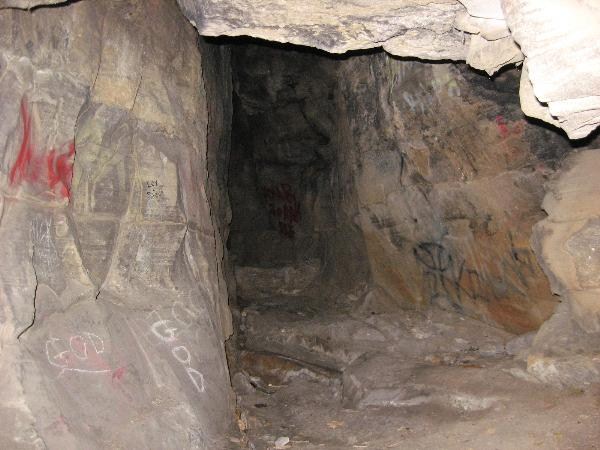 Devil's Hole State Park in Niagara Falls has a hidden treasure within its hills.  This place is said to have been visited by many celebrities, including one particular crowd pleaser, Tim Allen.  Seriously though, who wouldn't want to visit a cave that has groans and thunder coming from it?  Would you want to go in there?  It's definitely not for the faint of heart. We aren't sure we want to know why this particular cave is called Devil's Hole or why it makes groaning sounds, but all of that certainly gets the imagination going.
Talking about this, makes me think of the movie National Treasure: Book of Secrets. In one of the scenes before they discover the City of Gold, Ben Gates sticks his hand in a hole in the rock called "the heart of the eagle," and then yells out in pain. He laughs afterwards, but the joke had some impact because that hole was old. It had the lever to a hidden chamber of gold. It's absolutely possible that it was a horrible trap.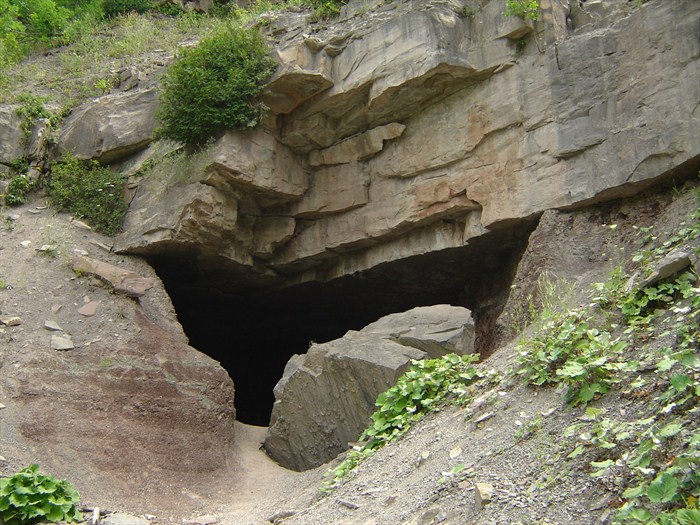 The Cave of the Evil Spirit is something like that. It was the site of a horrible massacre of British soldiers by Seneca Indians in the mid-eighteenth century. Were they hiding something in this cave?  Sieur de La Salle was a French explorer of the Great Lakes, and he experienced first-hand this haunted cave. The evil spirit spoke to him, telling him to leave the area and never return. He lost all of his fortune, most of his men, and still defied the evil spirit by heading to Louisiana. He didn't make it. The men he had left killed him and abandoned his body. Talk about some bad luck!
We don't know what was in that cave, but it definitely makes you wonder! It's a tourist site today for those brave souls that dare approach it. I'd say it's a great place for hiding something you don't want anyone to get ahold of, what with the groaning and thunder sounds plus being a dark, hidden cave. Now that's what we call a hidden room! We can build a hidden room in your house, but you'll have to provide your own scary sound effects to keep anyone who finds it from walking right in or stealing your treasure.
Source: https://roadtrippers.com/stories/curse-of-the-evil-spirit-the-sinister-history-of-niagara-falls-secret-cave