safety and security
Secret Doors and Concealed Storage
Are you looking for the perfect place to keep highly personal items or sensitive information in your home? Concealed storage is easily accessible space that hides your belongings. Ideal for passports, important personal documents, guns, cash, or medication. Your valuables will be secured inside furniture that is functional and attractive.
There is no need to worry about covert furniture appearing out of place in your home. Covert Concepts custom builds furniture pieces to fit your needs and your style. Secret spaces are commonly disguised by:
We also find creative solutions to utilize unused space in an existing home or office. With only the finest materials and state-of-the-art security equipment, secret spaces are built to give you peace of mind.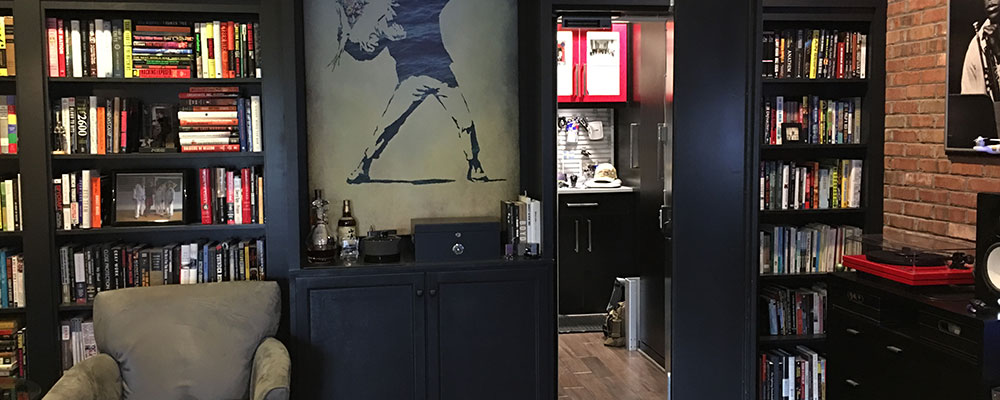 family safety
Secret Solutions for Family Safety
Keeping guns and other weapons in the house is always a hot button issue, especially when young children are present. Secret rooms limit access to weapons and minimize the chance of a senseless accident. Protect your family by hiding your gunroom or safe behind a concealed door custom built to blend into the aesthetic of your home.
Secret rooms can protect your family from home invasions and theft. Covert Concepts works with homeowners to strategically place secret rooms for quick entry out of sight of intruders. They are also ideal for storing valuable antiques, jewelry, money, or other personal effects. We use only the finest materials and state-of-the-art security equipment, including hidden surveillance, a variety of locking systems, and electronic alarms. Don't wait until it's too late. Protect your home and those inside it with a secret room from Covert Concepts.

Do you have something to hide?
Contact Covert Concepts for a free consultation on secret drawers.
Contact Us